We love our work and so do our customers...
Reyt Good Fodder! You herd it here first!
The Lovely Cow Shed was created from a love of great food. We are the home of super tasty, farm fresh, home made reyt good proper fodder and we want to share our passion for food and farming with you!  Based on our family farm at the top of Jeffrey Hill in Longridge, Lancashire, we are named after my husband's favourite dairy cow 'Lovely', who lived to the ripe old age of 20! We have been bringing super tasty platters and sweet treats to our customer's homes since March 2021 but don't just take our word for it – read what our customers say…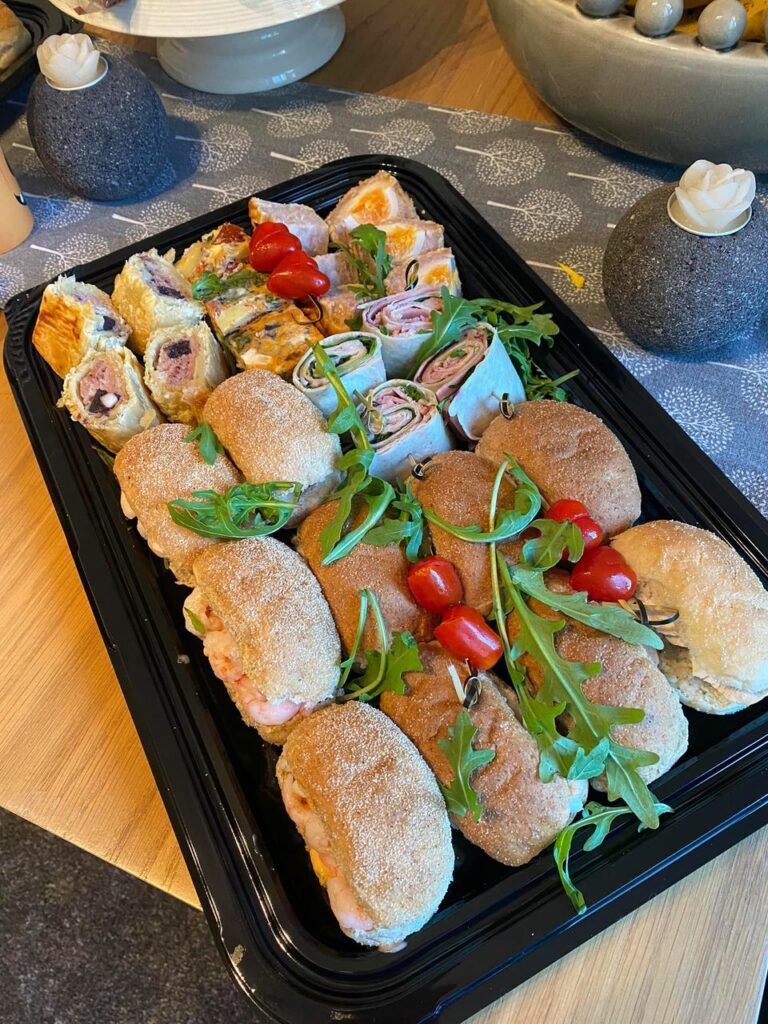 "We had a classic buffet for a small birthday for my husband the food was absolutely delicious, very professional service from Annie looking forward to our next delivery in a few weeks to try more yummy platters, Thankyou very much xxx"
Charlotte Horobin – 1st November 2021.
"Amazing food from The Lovely Cow Shed for my sister's baby shower! It went down an absolute storm and there was very little left at the end. The added touch of decorations around the buffet table added to the Wow factor!"
Becksa Wright – 17th October 2021.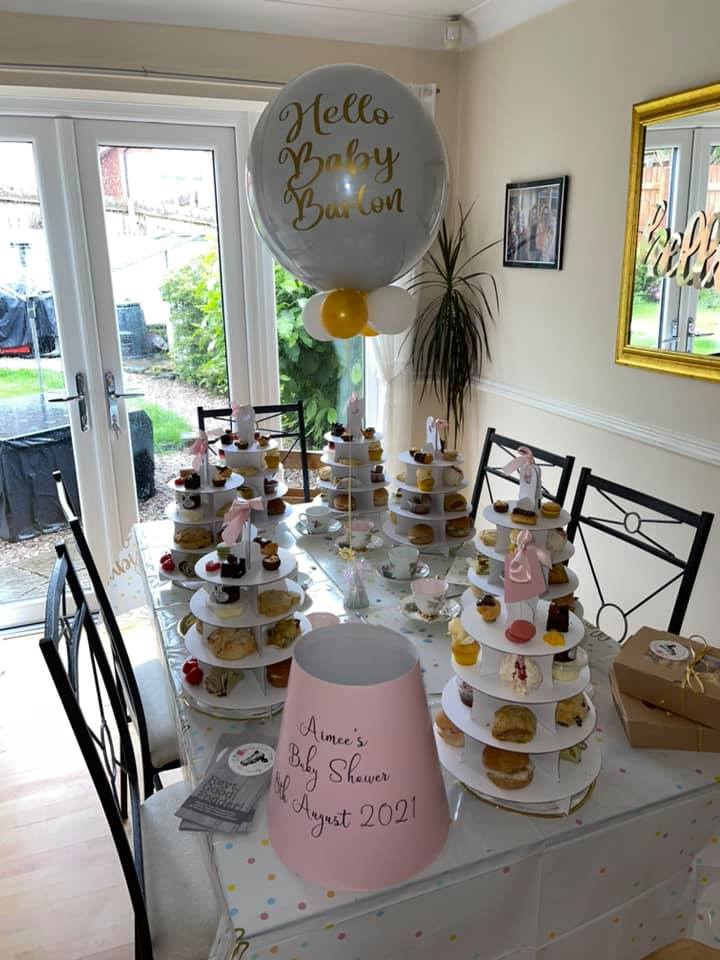 "We ordered from the Lovely Cow Shed for my sister baby shower and it was amazing! Delicious good, great service and really lovely presentation!! Will definitely use again and recommend ❤️ thank you x"
Holly Dean – 10th August, 2021.
"Ordered Father's Day platter, ploughman's lunch & extras. So much food, excellent quality, beautifully presented and superb value! Would wholly recommend!"
Natasha Court – 7th August 2021.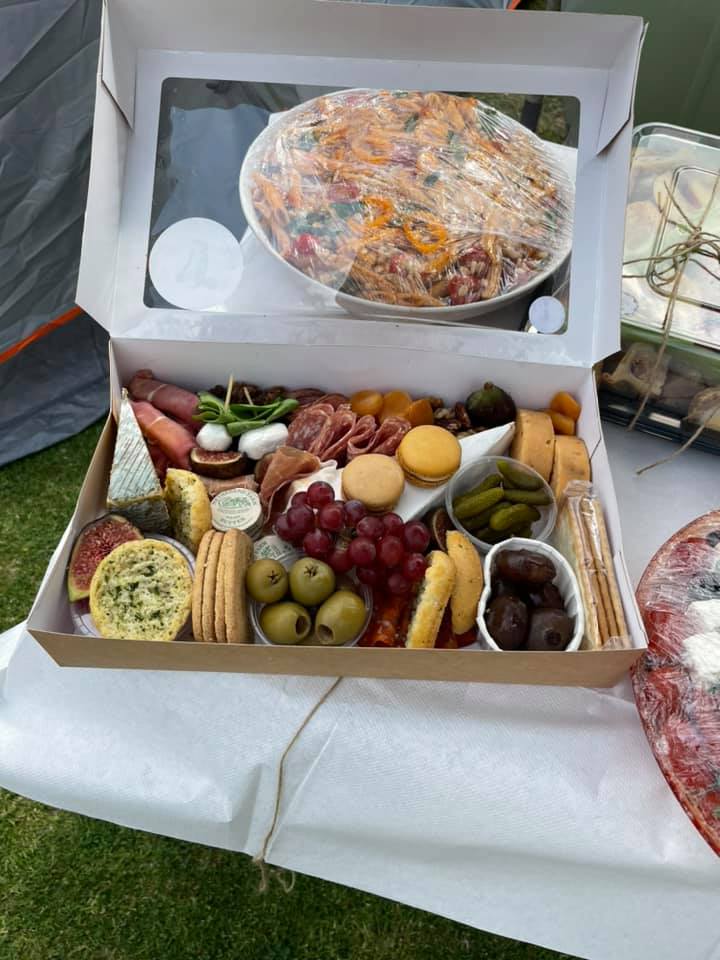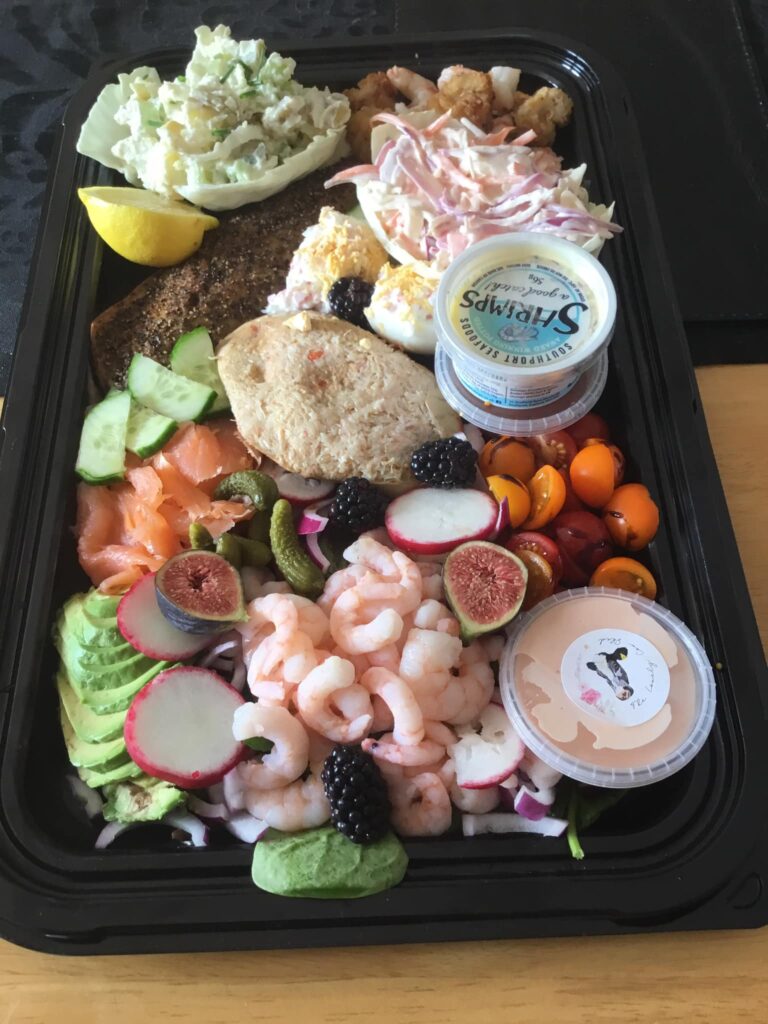 "The Lovely Cow Shed ⭐️⭐️⭐️⭐️⭐️ Yesterday we received a beautiful seafood platter from The Lovely Cow Shed (a Father's Day treat from our daughter). Absolutely delicious. Beautifully presented and the food was excellent, fresh and plentiful. Many thanks Ann Marie Lupton. Would definitely recommend and would try her other platters. "
Agnes Fergusson – 24th June, 2021.
Our Afternoon Tea and Grazing Platters are available for home delivery in the following areas of the Ribble Valley, Lancashire.  Collection is also available from Jeffrey Hill, Thornley with Wheatley, Lancashire.